What a great way to support an amazing event! 
This year's golf outing is on!  Wednesday, September 13th 2023 at Medford Village Country Club.  Shotgun start at 12:30pm.
Become A Sponsor At Our Tournament!
From each Committee Member, THANK YOU for your ongoing support!  Below you can select either a Hole Sponsorship or a Prize Hole Sponsorship.  If you would like to donate a prize, or speak with us regarding what we may need for the Tournament, please contact us at:
Dianne DeMarco
856-546-7597
Or email us at info@demarcomemorialgolf.org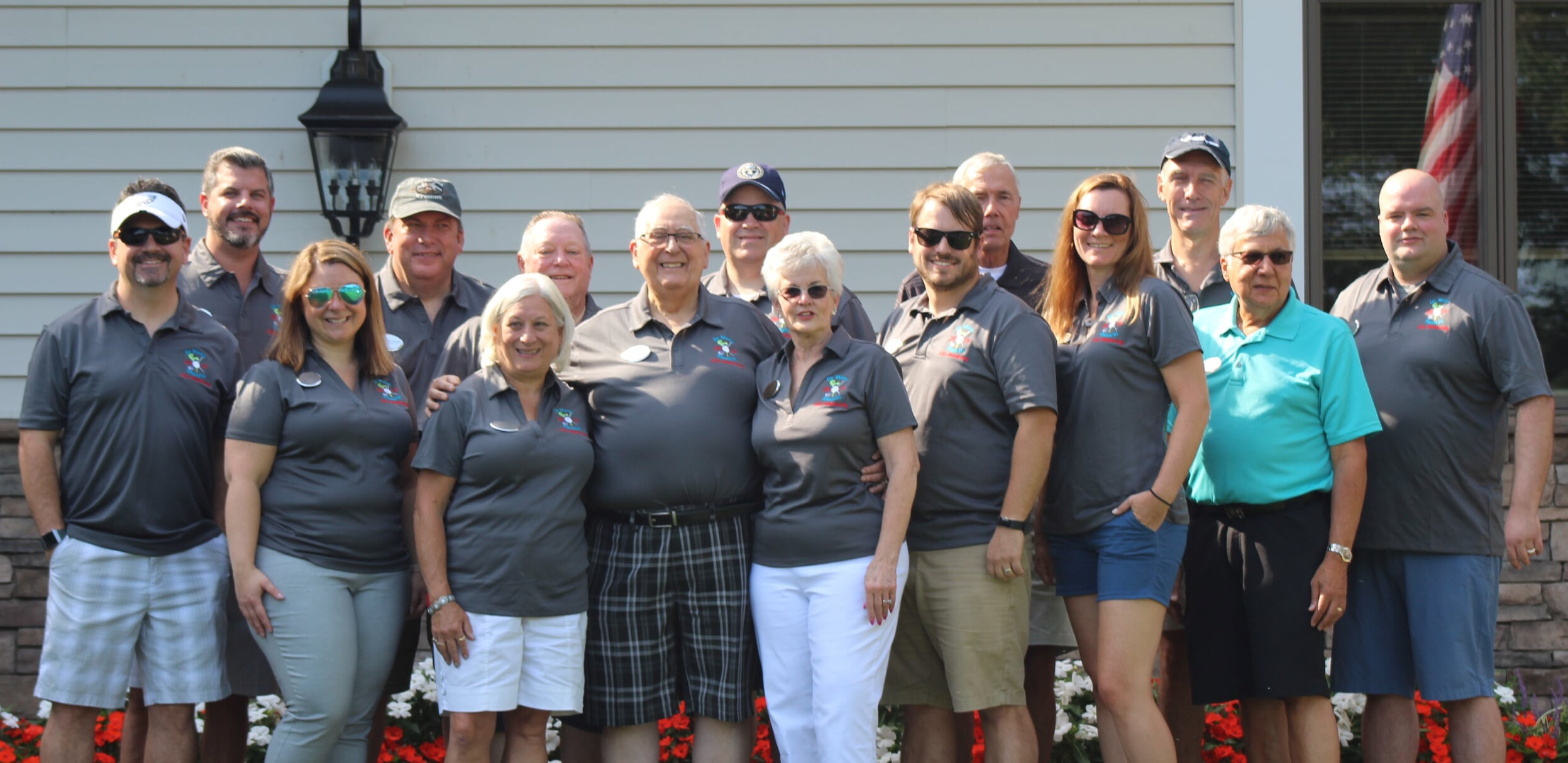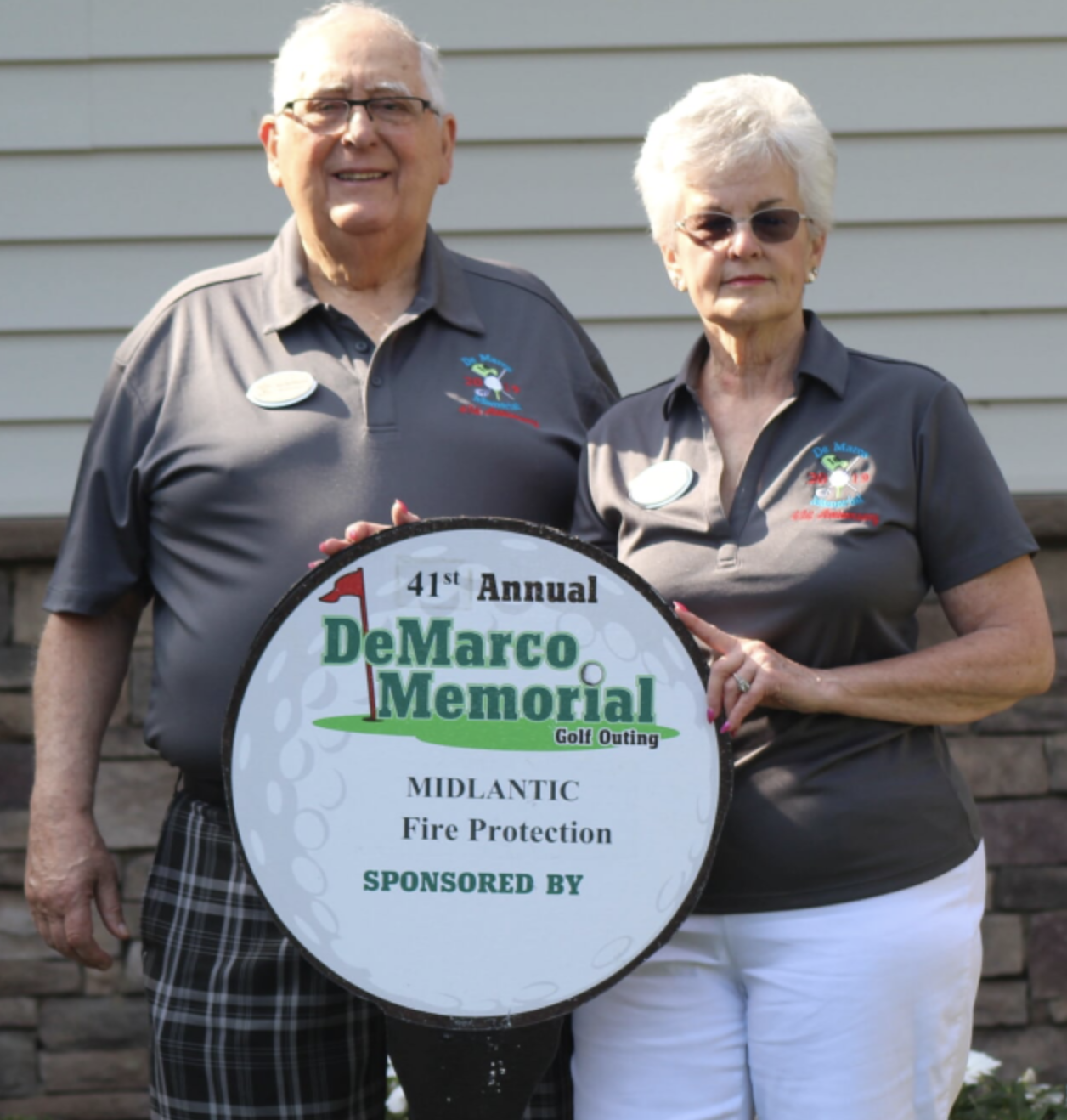 Prize Hole Sponsor: $300.00
 Prize Hole Gifts:

Hole-In-One to win Jewelry & Cash!
Closest to the Pin
Longest Drive
Most Accurate Drive
Shoot Out
And More!
Sign with Company Logo Placed Throughout Course
Photo of Sign with Joe & Dianne DeMarco Printed
– Sign with Company Logo Placed Throughout Course
– Photo of Sign with Joe & Dianne DeMarco Printed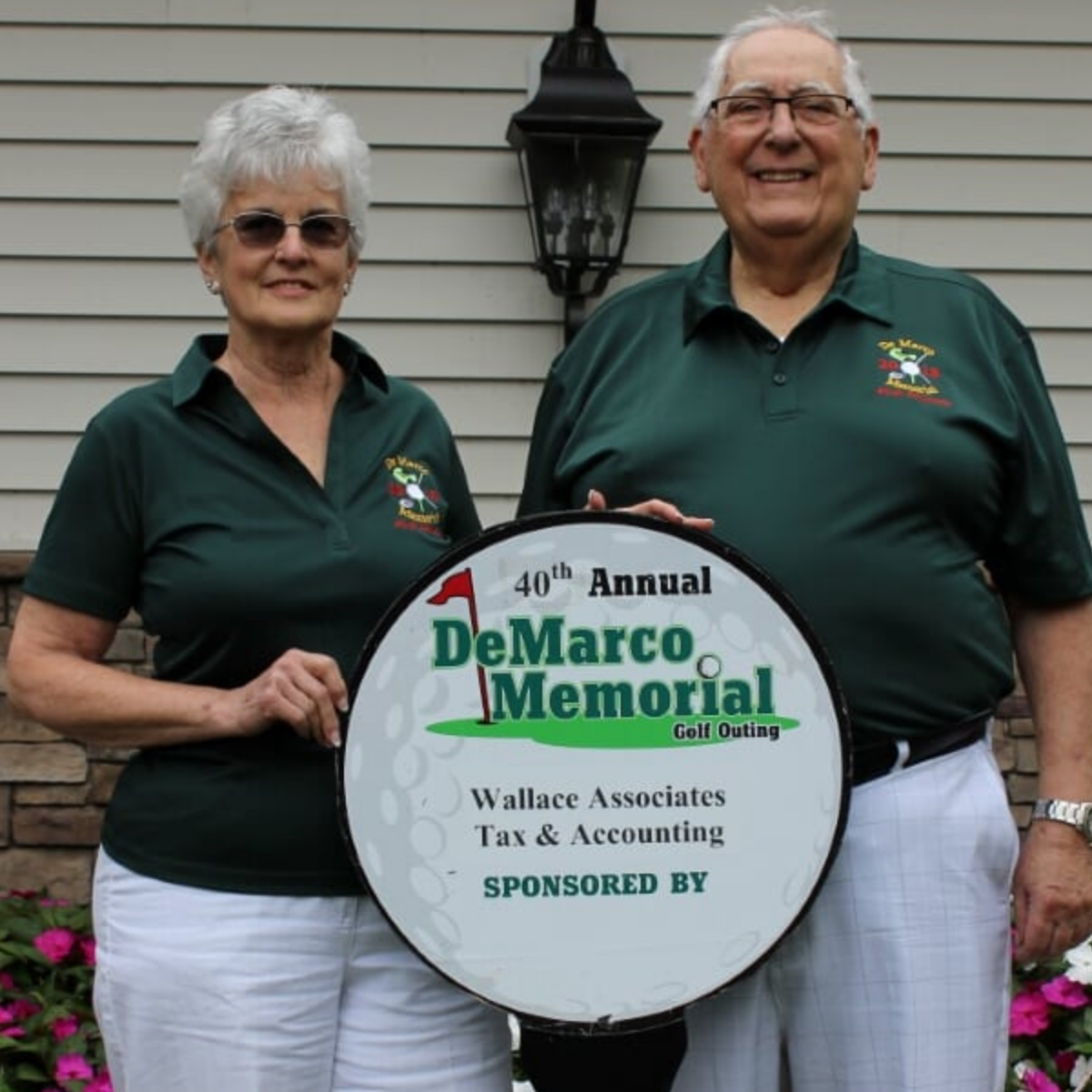 Other Ways To Sponsor Our Tournament: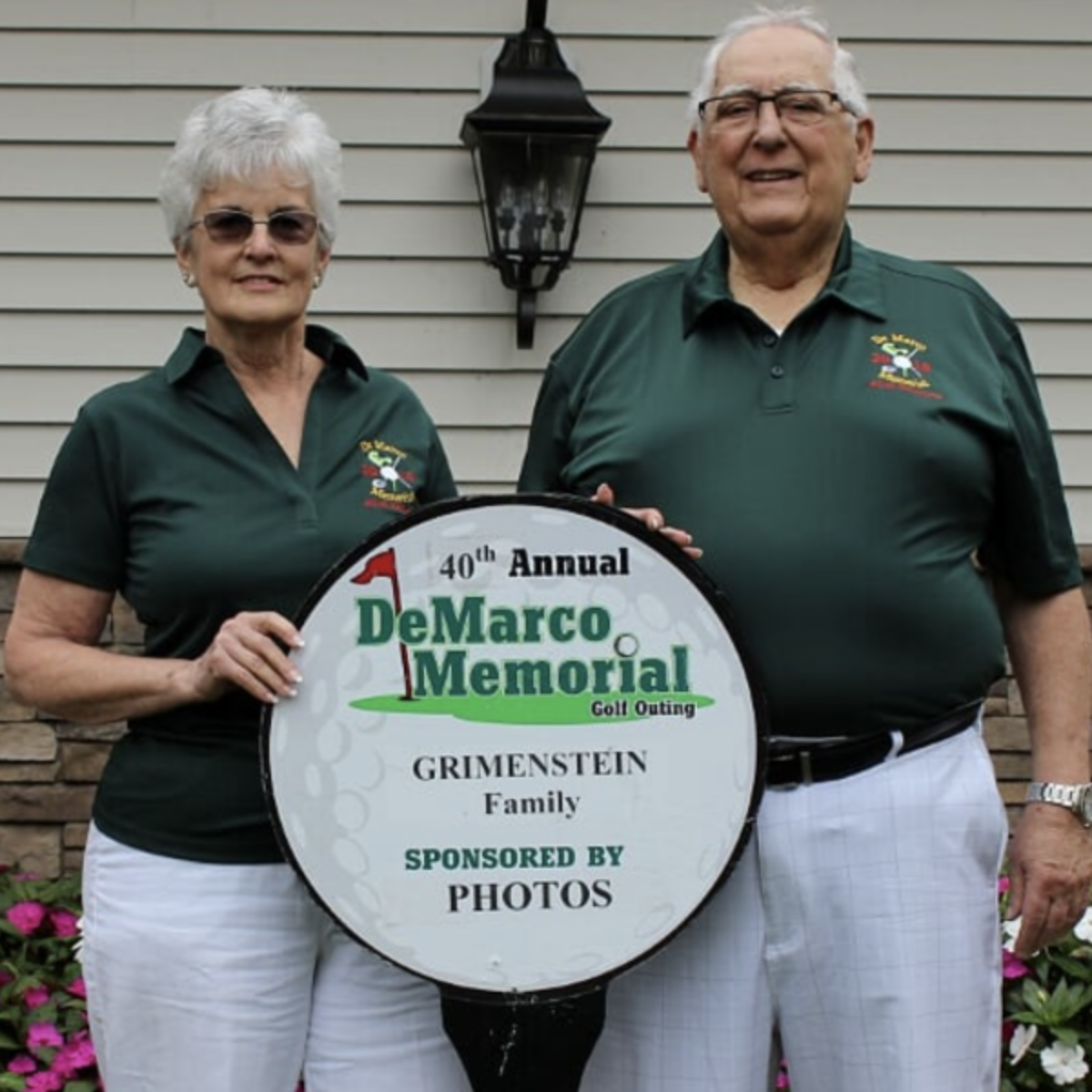 Was your child one of our Past Recipients?  A great way to give back is by having your family sponsor a hole!  Your name would be placed on our Sponsor sign and placed on  the course.  Sponsorship: $250.00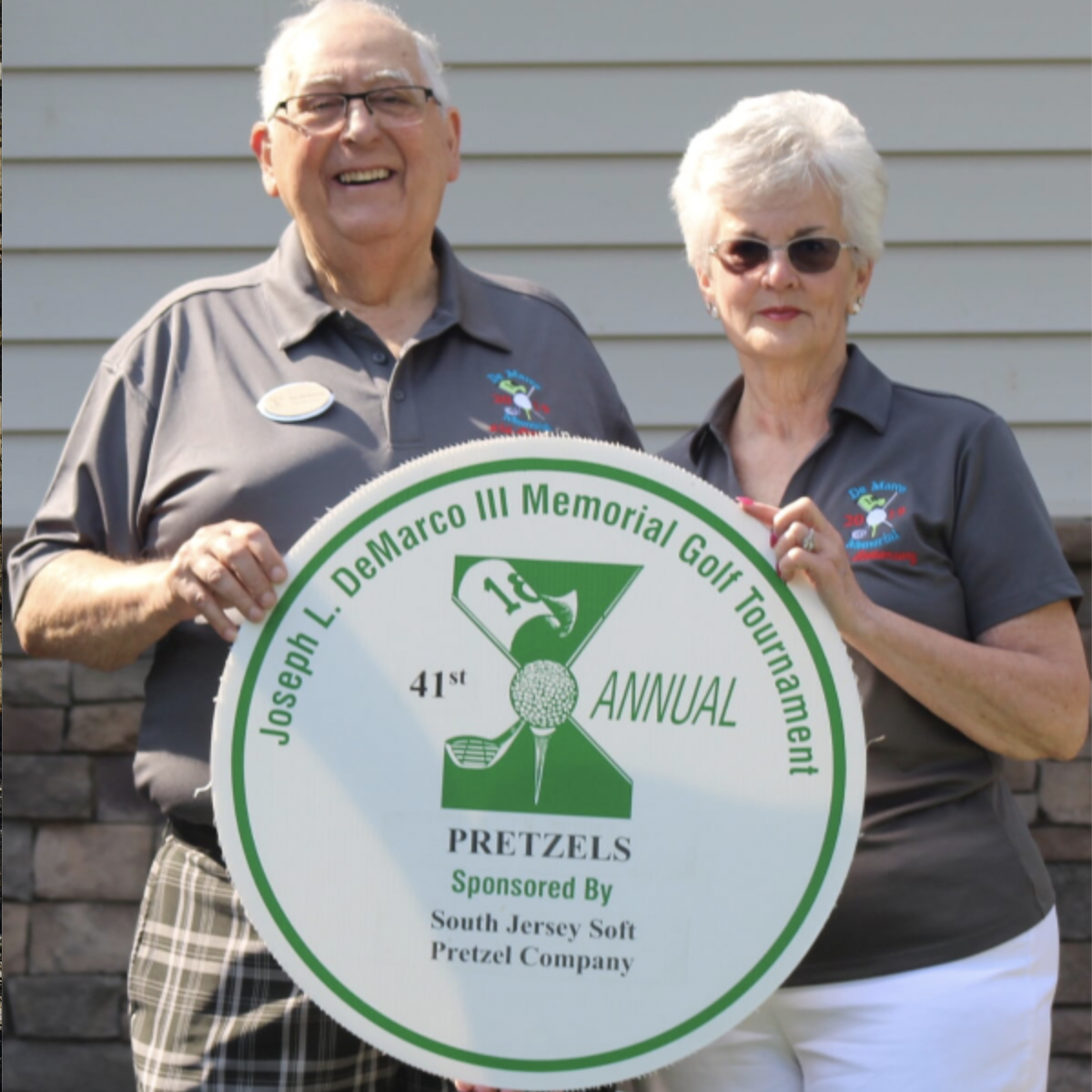 A great way to help our event is by sponsoring one of the events the day of the Tournament. Fruit Bar, Clams, Hot Dogs, Lunch, Dinner, Beer, Soda & more!
Sponsorship: 250.00
Thank You To Our 2022 Sponsors!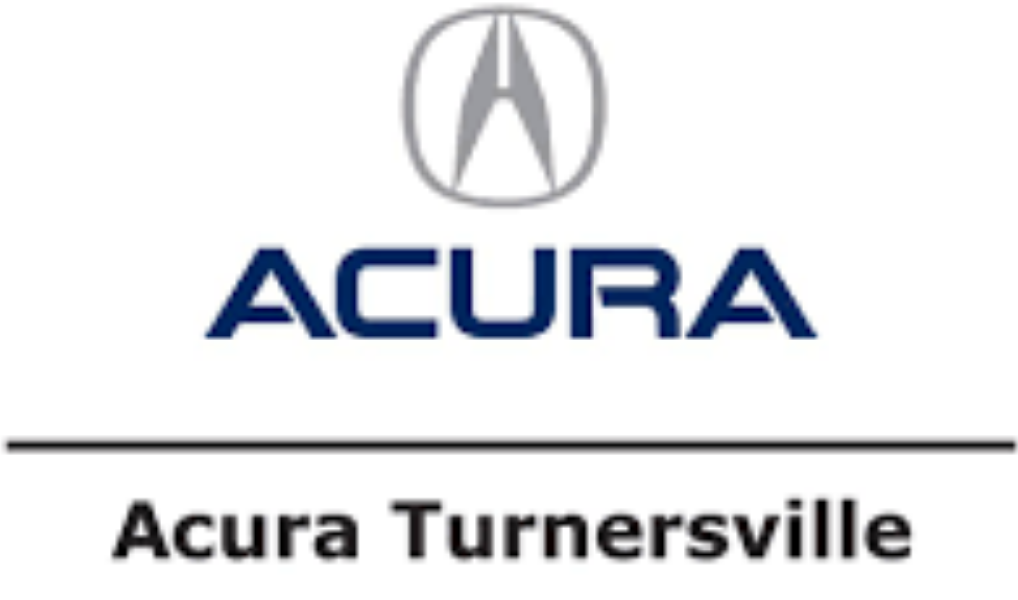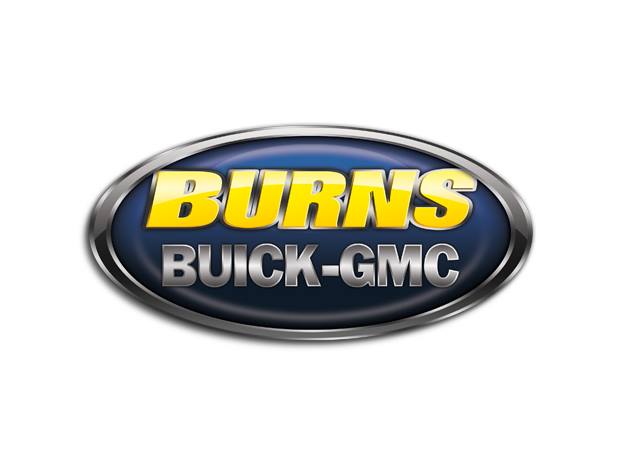 AMC Fire Protection #1
AMC Fire Protection #2
Baretta Tile & Stone
Black Horse Diner
Foster-Warne Funeral Home
Hassles Ice Cream, Wildwood, NJ
Independence Fire
Jersey Fire Protection
Moore Irrigation
Penn National Insurance
Primepoint
Surety Charitable Foundation
WebiMax
WSFS
Advantage Fire Protection
Appletree Landscaping Mgt.
Barclay Insurance
Bernardo Wealth Planning
Canal's Liquor – Pensauken
Carlo Plumbing
Comarco Products – Camden
DelBuono's Bakery
Farmers of Salem Insurance
Fire Service Protection
Great Plumbers
Grimenstein Family
Guaranteed Rate – Joe Alvini
HomeWach Caregivers
J&G Supply
Midlantic Fire Protection
Miller – Remick
MH Fire Protection
Novelty Cone Co.
Phiscon Enterprises Inc
Plymouth Rock Insurance
Preferred Billing Solutions
Railroad Construction
Reeves & Darpino Families
Reliable Automatic Sprinkler Co.
Ruoff & Sons
Services Insurance Company
Shannon Fire Protection
TCB Networking
The Tap Room
The Victor
Universal Electronic Supply
Wallace & Associates
Watson Wealth Management
William Penn Bank – Audubon
All Star Awards & Trophies
Cabana's Water Ice
David Wilson Men's Shop
DeMarco Financial Services
Jon Vena, Inc.
Man-How, Inc.
Shamrock Deli
Sign Pros
Wawa
South Jersey Soft Pretzel & Water Ice
Your Donations Make a HUGE Impact